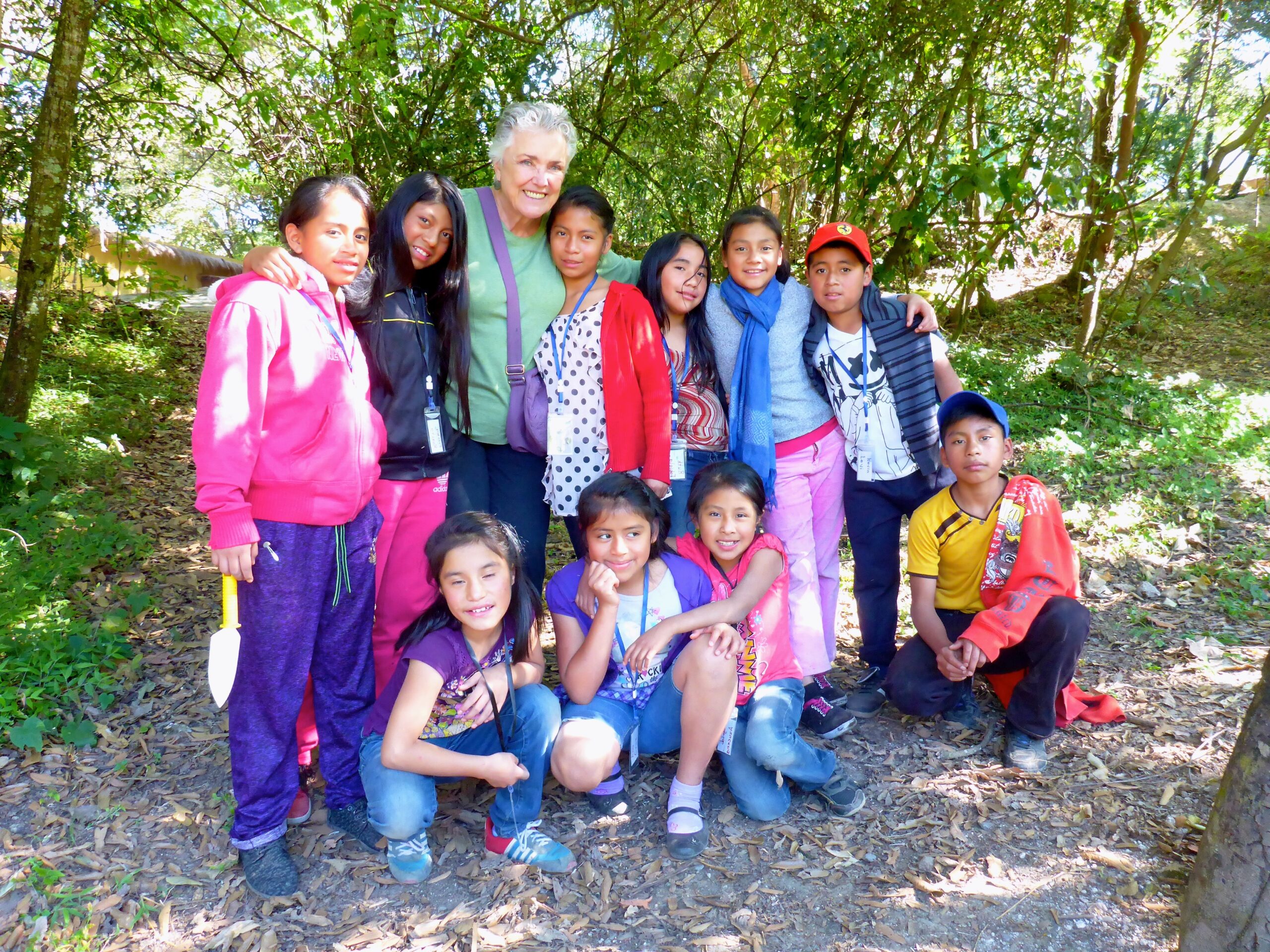 Arlaine Scheherazade Cervantes
1943-2021
Let's celebrate life…
Arlaine was born on November 1st, 1943, in California, USA to Henrietta and Henry, her adoptive parents. Arlaine was, since a young girl, full of a glowing beauty, both external and internal. She was the definition of an entrepreneur, a dreamer, a strong woman – one of a kind.
Throughout the various stages of her life, she was a pioneer and made a lasting impression on all she met. She was courageous and never gave up under any circumstances, however hard: she was a true survivor.
Despite the difficulties during her early life, she forged ahead through the bad and the good! Arlaine was a woman of many diverse talents and interests; she loved music, art, adventure, antiques, history, traveling, designing (her life was always full of color!), and of course, cooking!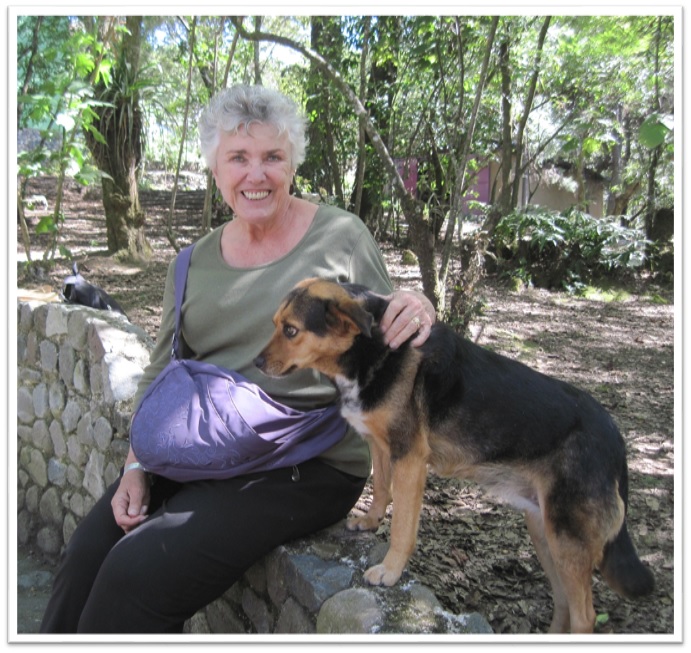 She was always a perfect hostess to the many friends and family who were blessed with sharing her table, her good sense of humor, and endless stories about her life and projects. Her sharp whit and the twinkle in her eyes were with her till the end!
And let's not forget her compassionate for animals; she provided love and protection to many throughout her life. Pashita, her last dog, was Arlaine's constant companion always, and misses her too.
Despite the odds, she dared to dream and fight for that dream to be reached. This was no truer than the dream she gave her life and energy to for the last 16 years of her life; now it is her legacy – Niños del Lago.
"The inspiration for Niños del Lago came from my own two camping experiences that allowed me to breath freely and live peacefully and safely for a short while, away from all my problems at home.  I begged my counselors to help me find a way so that I could stay because I never wanted to leave. The inspiration also came from my challenging childhood, and although a large part of my youth was spent incarcerated in Oregon State institutions, I feel particularly grateful for the good education I received during my two stays at Hillcrest School for Girls in Salem.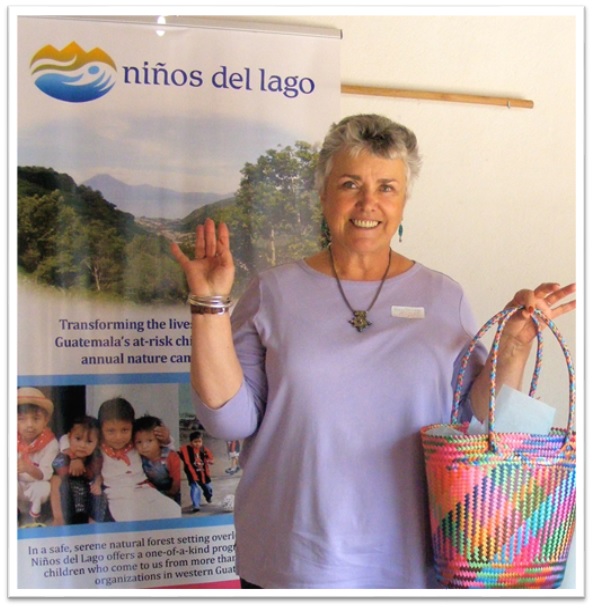 But it wasn't until the fall of 2004, driving alone, along the 1,000-mile Baja California Road, at that moment – that instant – I experienced an epiphany that was so powerful that I had to stop the van. I knew what I would do with the rest of my life. I received all the answers to questions I'd held on to for so long. Suddenly, everything had purpose and meaning.
I would build a place in a Guatemalan forest, where vulnerable Guatemalan children would be safe to play, to learn, to experience a world beyond their imagination."
Arlaine is not longer with us, but she will live in our hearts, our memories forever, and will be sorely missed by all the many lives she touched: family, friends, colleagues, and all the children, with their own dreams, who have passed through Niños del Lago's gates.
This is her legacy and was her dream: Niños del Lago.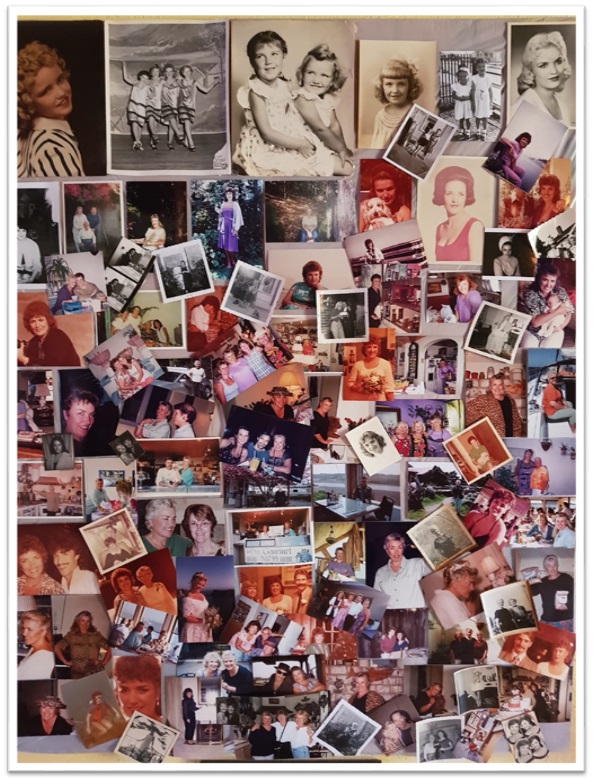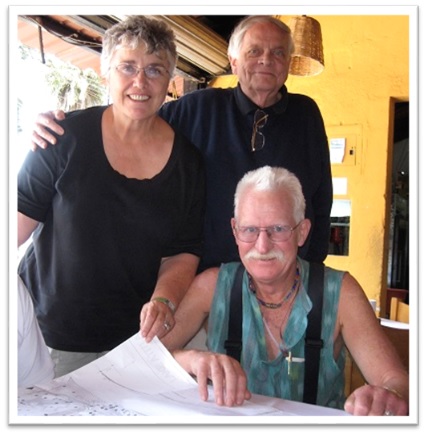 "I first met Arlaine Cervantes at The Arca de Noe Hotel in Santa Cruz La Laguna on the shores of Lake Atitlán, Guatemala. Thus began what was to become one of the major relationships of my life.
I was able to be in touch with her almost daily and marvel with ever increasing wonder as by pure, selfless, indefatigable effort Arlaine brought Niños del Lago to life.
Arlaine Cervantes was one of the most amazing human beings it has been my good fortune to have ever known. Hers was a life truly well lived."
Anthony Barnes
As a dear friend, Arlaine, shared with me all her hopes and dreams, which were many and ambitious! Most of which she accomplished in the time she had. Niños del Lago will continue almost all those hopes and dreams."
Judy Sadlier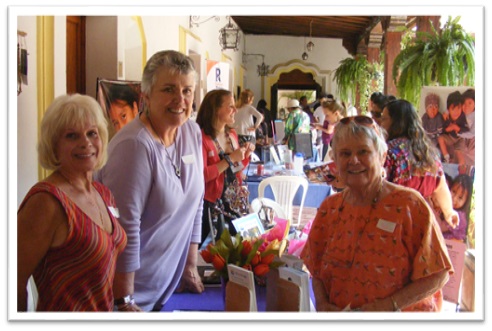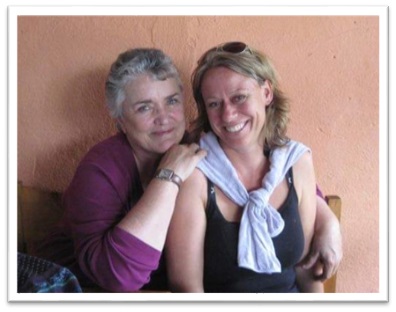 "Having met whilst both studying Spanish in Antigua in 1999, our lives were forever connected. She was my friend, inspiration, 'Mum' and gave my life extra purpose by me founding the Dutch branch of Niños del Lago Netherlands.
I saw Arlaine last when I brought my family to Guatemala in 2017. It saddens me that she could not live to be the grand old lady surrounded by children on the land of Niños. It was a privilege to have been a part of her dream. She dreamt big. Please you all do as well and keep her dream alive."
Karin Baaiman
"Arlaine Cervantes personified entrepreneurship long before the playing field welcomed warriors like her"
When we first met her in 1973, she was generous and exuberant about all of life's extraordinary treasures: music, art, adventure, antiques, history, traveling, and revered objects. She loved all people, always planning each event on a grand scale.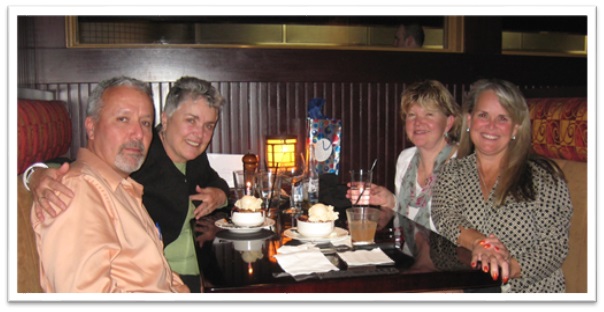 She was a beautiful ally who encouraged everyone to think and act larger than one thought to imagine for themselves. She left everyone feeling better after they met her and appreciated her journey. She excluded no one and we are fortunate to have had her in our lives and hearts.
Arlaine's true essence continues now on the slope of an elegant ecosystem in one of life's most beautiful habitats: Niños del Lago, and each smile there will be her reflection. Thank you, dear friend, for teaching us all about appreciation and generosity."
Eagle/Gangei Family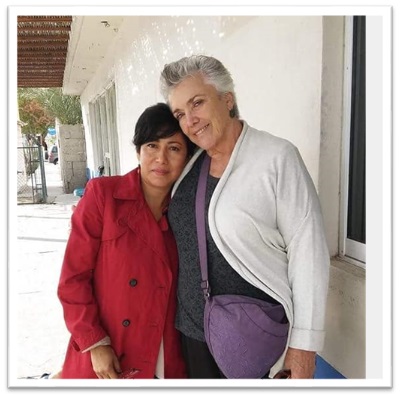 "I was blessed to meet Arlaine when I became part of the Cervantes family, back in 1990. From the moment I met her, she became a dear friend, a role model, and an inspiration. She has been the most positive person I have ever met, full of dreams, projects to accomplish and always with a lot of love for others.
Her generosity and commitment to achieving her dreams were admirable. She was a dreamer who fought tenaciously, with the help of many others, to bring Niños del Lago to life. Arlaine left a legacy worth continuing.
We will miss you deeply."
Claudia Rincón Cano
About 6 years ago, when my wife Kelly and I were envisioning the Foundation we formed, the Center for Central American Empowerment, Kelly came across one of the Niños del Lago brochures in Panajachel and it immediately caught our attention. A "safe retreat space that taught children and youth mindfulness, caring, empathy and respect" – every community in the world should have one of those – and yet, here it was in Guatemala!
We walked up to the address unannounced and met Arlaine. Later, as we got to know each other better, she chuckled that it wasn't often that total strangers came up to her house/office and offered to support the programs!
Our first grant was combined with funding from Europe and the US as part of the capital campaign. Our funding paid for the new bathrooms.  Over these past years, we have had the honor to support other aspects of construction and operations, including special COVID-19 pandemic funding last year to help Niños del Lago provide needed emergency food and supplies to area families in-need.
Mr. & Mrs. Racine
Center for Central American Empowerment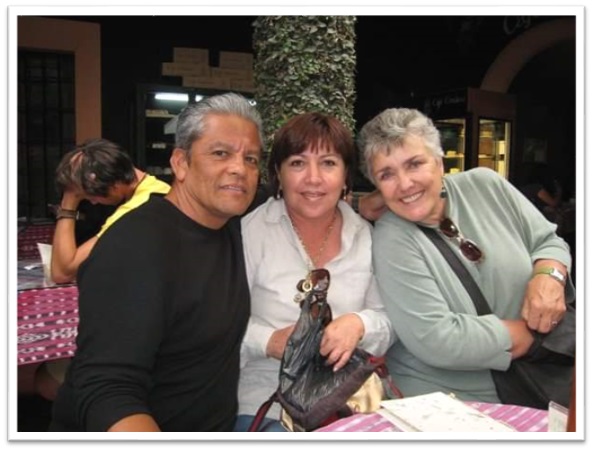 There are so many things I would like to say about my dear Arlaine; she was a friend, a great companion, a sister like a mother, I thank God for that.
I am forever grateful for the wonderful blessing of sharing a life with Arlaine.
My love and admiration forever.
María Ofelia De la Toba de Cervantes
"I don't remember when I first met Arlaine; it just feels as if I have always known her. You couldn't help but be caught up in her larger-than-life enthusiasm, smile and heart. We have shared so many times together, the good and the bad. She was always there. We have cried tears of sadness and joy; her laughter was infectious, and you could be laughing so hard, with tears pouring, and then forget what it was you were laughing about.
She never stopped, her determination and dedication were infectious; you just wanted to be there with her, for her, and her dream. It has been a pleasure to see that dream, Niños del Lago, growing and I hope to see her legacy and dream grow ever bigger in the years to come.
She was my friend, ally, confident, 'family', and I will miss you so much, my dear friend."
Francesca Wade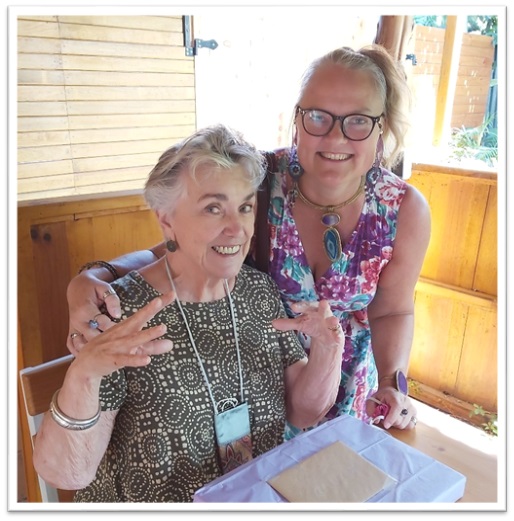 "A wonderful woman of great character, humility, drive and a passion for a great cause that united thousands of people from all aspects of life and all parts of the world to make a difference for those who need it most. The world would be a better place if each one of us had a small sliver of Arlaine's heart in us"
Holger Boerner
"Despite the travails of her early life, Arlaine radiated happiness and sheer delight in everything the world presented. In her view, all problems were solvable; she simply saddled up and powered through difficulties with good humor and boundless energy. As we worked together designing the initial promotional materials that would introduce her visionary camp to funders and participants I was constantly amazed by her patience, persistence and good cheer. Her energy, belief and joy in her mission enlivened every colorful page, bringing the camp alive when it was nothing but a trackless, green jungle.
She was an artist of the highest order, whose work is not to be found hanging on gallery walls for a few to view, but rather manifested in Niños del Lago, a camp filled with joyous, laughing children, a fulfillment of the vision that brought her to her knees alongside that road in Baja so many years ago.
Thus, through the children, her joy lives on. And for that we bless her, and thank her for passing our way.

Que le vaya bien, Arlaine."
Susan Dworski