"All children should be encouraged to receive the highest possible
level of education." *
"Every child had the right to rest, relax, play, and participate in cultural and creative activities." **
The core of our work is inviting vulnerable and disadvantaged children to be part of an expansive, inspiring, and mentoring educational experience in our unique forest camp, located in the Highlands of Guatemala, overlooking the famous Lake Atitlán.
Each activity that the children enjoy at the camp is designed to educate, encourage, stimulate, and empower. Their new experiences will help them to develop their self-confidence, self-awareness, and team-building skills. We provide a safe environment to help children develop a sense of self-esteem, self-determination, and the strength and resilience to overcome their personal, sometimes challenging circumstances while encouraging children to remain in school and desire further education.
The Journey to the Forest Program is made up of 3 parts: Activities, Mentors / Co-Mentors, and La Cadena (The Chain/Network).
ACTIVITIES
All activities will be carefully selected to be age and culturally appropriate, and that offer a maximum impact along with fully utilizing the camp's extensive facilities, amazing forest, and stunning Lake Atitlán environment.
MENTORS & CO MENTORS

We have a team of highly trained, committed, and passionate staff who work with the children including their own teachers along with a team of local Mentors and volunteer Co-Mentors.
Mentors will be chosen from a selection of skilled professionals from teachers, educators and psychologists.
The Mentors will be assisted by volunteer Co-Mentors who will be selected from applications from undergraduate students from all over the world, who will share their knowledge and culture. We believe that these professionals and young students will make the best positive role models for the children. 
LA CADENA (The Chain/Network)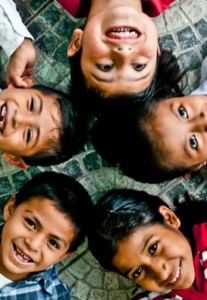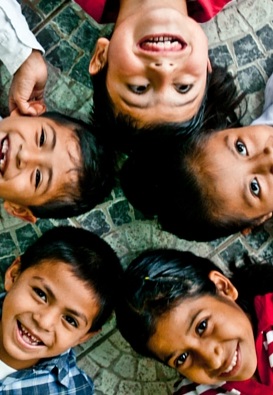 The children we invite to the camp will come from a wide selection of schools, children's institutions, and organizations. We plan to cultivate the connections we already have with the organizations whose children have already visited our camp. And we will also be looking to expand this network further to be able to reach as many children as possible.
NB: Now that the construction on our site is completed enough to welcome children, we are aiming to re-open again during 2021, once the country situation with COVID-19 is declared safe.
* Convention on the Rights of the Child: Article 28 **
** Convention on the Rights of the Child: Article 31